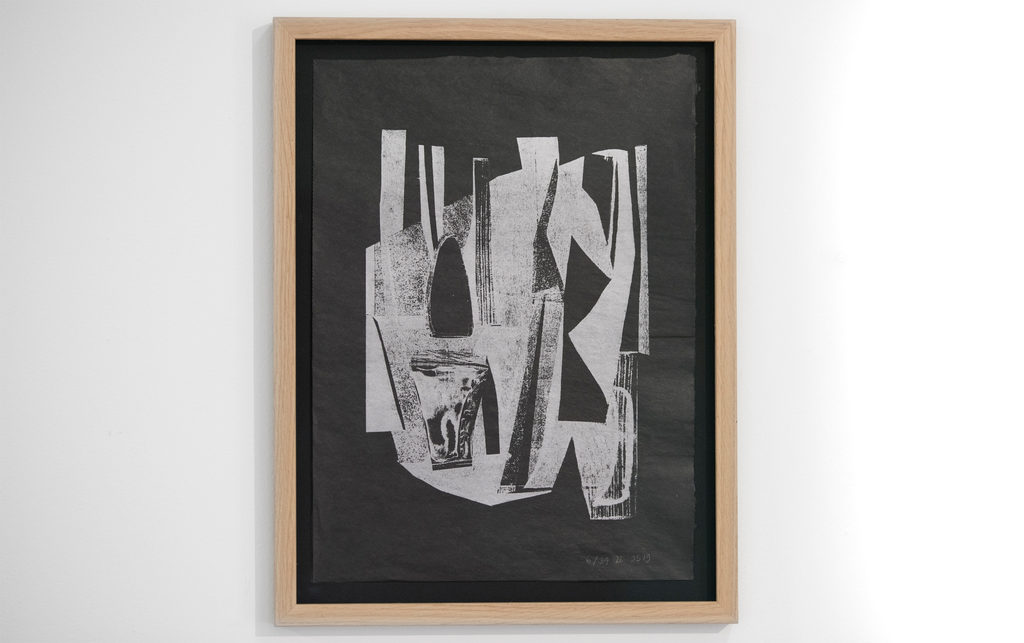 Black Fog Rising Book Signing
Critical Practices Inc. and 21ST.PROJECTS invites you to a book signing and reading on October 17, 2019, from 5:30–8:00pm @162 W 21 St. Apt #3N, NYC on the occasion of the publication of Black Fog Rising, an artist book by Julie Sass. The reading will commence at 6:30pm and last approximately a half-hour. A selection of prints from the book will be on display. The book with a limited special edition litho print on black Gampi paper will be available.
Black Fog Rising by Julie Sass features 16 heliographs and 8 short poetic and fctional texts. The book and prints were made in collaboration with STEINPRENT. The images are divided into 'chapters' at the front of the book and the texts gather together at the books end like a fnal chapter.
The images are free flowing with few divisions or shifts. They have their own pace, their own rhythm, texture, color; in this way they are, by themselves just images. The text are almost abstract — they contain no place names, people, and general observations are commonplace, the senses overlaps. A mix of the sexes is insinuated; yet he/she shifts into a subtle We. The reader is continuously moving into the unknown, their mind is directed towards the landscape, and into the intimate spaces.
Julie Sass is a Danish artist based in Copenhagen, Denmark. As a Fulbright scholar she graduated from both The Royal Danish Academy of Fine Art and NYU, MFA. She has also received from the Academy a MA in Art Theory and Mediation. Sass has exhibited widely and has curated several large-scale theme-based shows. Black Fog Rising is the most recent of the several books she has produced. Among the many public and private collections that her work is included in are The Metropolitan Museum of Art, NYC and Ny Carlsbergfondet.
The artist book and prints were made in collaboration with STEINPRENT. Ed. 100. 2019. Recent Press: https://artnorth-magazine.com/recent-arts-news/black-fog-rising The prints can be found at Ekely (DK) STEINPRENT (FO) and Pierogi Gallery (NY)
_____
Critical Practices Inc. is a response to the complex and changing conditions that affect the emergence of new practices and ideas within the feld of cultural production. By means of artists projects (21ST.PROJECTS) and roundtables discussions (LaTableRonde), Critical Practices seeks to provide platforms for the exchange of the diverse points of views necessary for the evaluation of those current critical, theoretical, and practical objectives that impact cultural production.